Compound Interest
Understanding Compound Interest is important to ensure your success in assessments, tests and exams.
All Resources By Course
| | |
| --- | --- |
| S1 & S2 Maths | HERE |
| National 5 Maths - Whole Course Page | HERE |
| N5 Maths Exam Formulae List | HERE |
| Higher Maths - New Website | HERE |
| AH Maths - New Website | HERE |
| GCSE Maths | HERE |
| All Other Courses | HERE |
Compound Interest Resources
About Compound Interest
A Compound Interest exam question is shown below.
"A house is valued at £240,000. Its value is predicted to rise by 2.8% per annum. Calculate its predicted value after 2 years".
Source: N5 Maths, 2015, P2, Q1
What is Compound Interest?
It is the concept of adding accumulated interest back to the principal (initial amount)
When you save money in a bank, you receive interest
The interest is calculated on your balance and then deposited to your balance
The next years interest is calculated taking last years interest into account hence the interest is compounding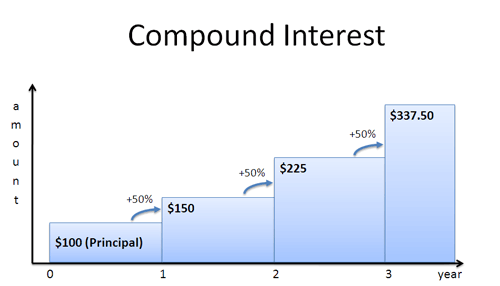 Compound Interest can be worked out for both appreciation (rising) and depreciation (falling) quantities.
The Study Guides explain two methods to calculate Compound Interest:
Formula method
Year on year method
Study Guides
We cover everything you need to know about Compound Interest in the Study Guides.
Passing your Maths exam significantly increases your career opportunities. Subscribing to the wealth of fantastic additional resources in the Online Study Pack may therefore be one of your best ever investments.
If you are looking for a 'good' Pass then give yourself the best possible chance of success in 2018/19 by being fully prepared and subscribe to the complete Online Study Pack today!
Get the Study Pack - just £9.99